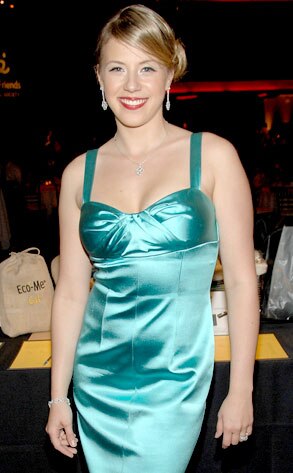 Jodie Sweetin can't get her house full enough fast enough.
Barely a week after her marriage to Cody Herpin officially ended, the 28-year-old actress has revealed that she's expecting a baby with her new boyfriend later this year.
"Yes, Jodie is expecting, she is absolutely fantastic, happy and all is well," rep Stella Alex tells E! News.
The father-to-be is Morty Coyle, who Sweetin recently denied being married to via Twitter.
"Hahaha! So guys," she wrote April 13, "it's totally not true. I'm absolutely NOT married. In love & happy, but single. Please RT to squash the rumor! :)"
Sweetin also has a 2-year-old daughter, Zoie, with Herpin.