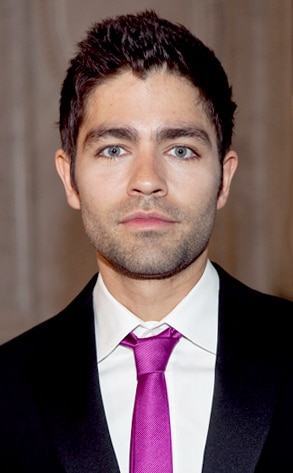 Adrian Grenier recently cut his famous curls, but is it affecting his luck with the ladies?
The Entourage actor was at the Creative Coalition's Salute to Arts & Entertainment in D.C. last night, and was trying to chat up an attractive brunette using the ultimate Hollywood pickup line.
"You should be on my show," he told the girl, according to an eyewitness, to which the brunette replied...
"What show?" Ouch!
Maybe she didn't recognize Vinnie Chase with his new 'do.
Luckily, Grenier wasn't put off by the snub and enjoyed the rest of the evening, happily posing for pictures with fans and sipping Martini & Rossi Prosecco.