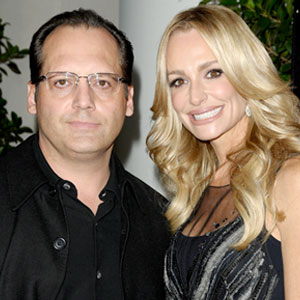 The L.A. County Coroner has confirmed what pretty much everyone sadly already knows:
Russell Armstrong died by his own hand.
Assistant Chief Coroner Ed Winter tells E! News that the official cause of death for the recently estranged 47-year-old husband of Real Housewives of Beverly Hills star Taylor Armstrong was suicide by hanging.
Toxicology tests are also being conducted, but results won't come back for six to eight weeks.
Russell was found dead on Monday (reportedly by Taylor and some other friends) at approximately 8:16 p.m. His suicide came little more than a month after Taylor filed for divorce seeking an end to their six-year marriage and after alleging he committed verbal and physical abuse against her.
No suicide note was found with his body.
Entertainment Plaza - TV, Movies, Sports, Music
http://members.shaw.ca/almosthuman99
Babe Of The Month
http://members.shaw.ca/almosthuman99/babeofthemonth.html
Hunk Of The Month
http://members.shaw.ca/almosthuman99/babeofthemonthman.html