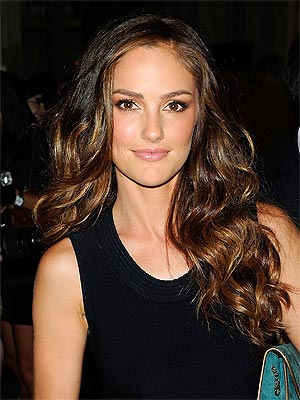 Minka Kelly's split from New York Yankees star Derek Jeter was
confirmed Friday
, but it sounds like he may have struck out several weeks prior.
At the TCAs Aug. 7 – where Kelly, 31, was promoting her upcoming
Charlie's Angels
TV reboot
– the actress seemed to foreshadow her split from Jeter, 37.
When asked to complete this sentence: "I don't need a man to …," Kelly was quick with her response.
"I don't need a man to validate me," she told PEOPLE.
She and Jeter dated for three years before their amicable split. "They care about each other," says another source. "They're still friends."
Entertainment Plaza - TV, Movies, Sports, Music
http://members.shaw.ca/almosthuman99
Babe Of The Month
http://members.shaw.ca/almosthuman99/babeofthemonth.html
Hunk Of The Month
http://members.shaw.ca/almosthuman99/babeofthemonthman.html