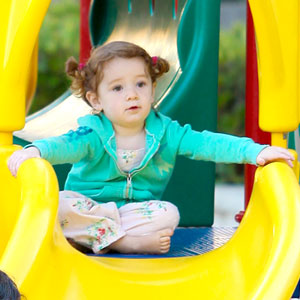 To slide or not to slide, that is the question.
At least, that's the one this adorable tyke seemed to be contemplating as she sat at a playground in Malibu on Tuesday.
So just who is this cute kid?
Well, let's just say, we "met" this 2-year-old's mother long before she was ever around.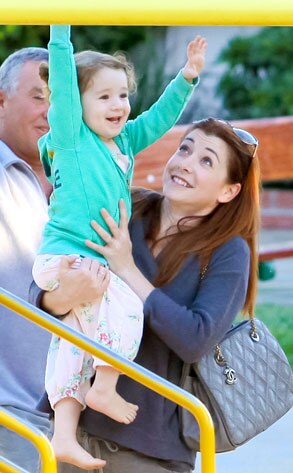 It's Alyson Hannigan's daughter, Satyana!
Yes, the How I Met Your Mother star, who we first fell in love with as Willow on Buffy the Vampire Slayer, was the very definition of a hands-on mom as she spent some QT with her cutie.
Daddy, of course, is Hannigan's hubby, actor Alexis Denisof.
Incidentally, both mother and daughter just happen to share the same birthday—March 24!
Oh, and in case you were wondering, Satyana did eventually convince herself to go down that slide, albeit cautiously.
Entertainment Plaza - TV, Movies, Sports, Music
http://members.shaw.ca/almosthuman99
Babe Of The Month
http://members.shaw.ca/almosthuman99/babeofthemonth.html
Hunk Of The Month
http://members.shaw.ca/almosthuman99/babeofthemonthman.html