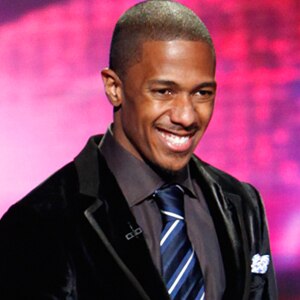 Nick Cannon must be really into hugging it out.
The America's Got Talent host set his sights on a spot in the Guinness Book of World Records by trying to set the record for the most hugs given in one hour.
"hey NYC! I'm here trying to break the hugging record. Come show love!", Cannon tweeted Friday before attempting the record-setting hug fest at New York's Citi Field.
So did he achieve his goal of hugging at least two thousand people in one hour?
No word just yet on whether Cannon's hugs were enough to make him a record setter. But, according to his site, he would've had to beat the current record of 1,749 hugs in an hour to do it.
And that's a lot of hugging.
Either way, Cannon's stunt was all for a good cause. For every hug he gave, a toy was donated to a child at the Mets Care Room in the New York Hospital of Queens.
Entertainment Plaza - TV, Movies, Sports, Music
http://members.shaw.ca/almosthuman99
Babe Of The Month
http://members.shaw.ca/almosthuman99/babeofthemonth.html
Hunk Of The Month
http://members.shaw.ca/almosthuman99/babeofthemonthman.html